Many people are stressed for different reasons.
Our Stress busting drumming lessons would lower your
stress levels. Many drum teachers and tutors will tell you what the benefits of drumming are.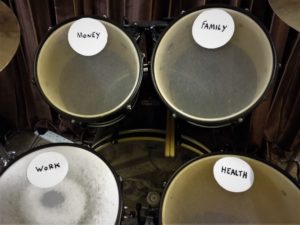 Calm Nervous System.
Neutralize Anxiety.
Lower stress levels.
There are also lots of other health benefits as well.
If your stressed you should have a go at learning the
drums in our relaxing teaching studio near York.